Get Powerful & Fast Results with Clean 7
Clean 7 involves an easy-to-follow formula of daily Clean shakes, Clean supplements, and Clean whole food recipes to follow. The following three pillars togther create a powerful detox effect on the body.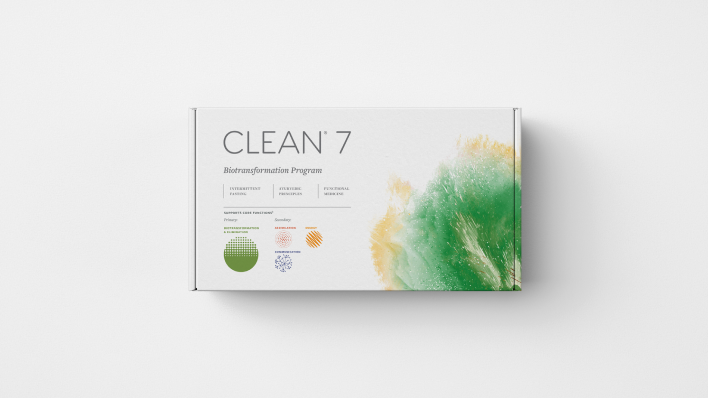 What to expect on Clean 7?
One week can make a huge difference. Clean 7 is a shorter cleanse that is more intense for targeted results. Give us 7 days, and we'll give you a jump start on more radiant health. We've combined science-based functional medicine with ancient healing wisdom.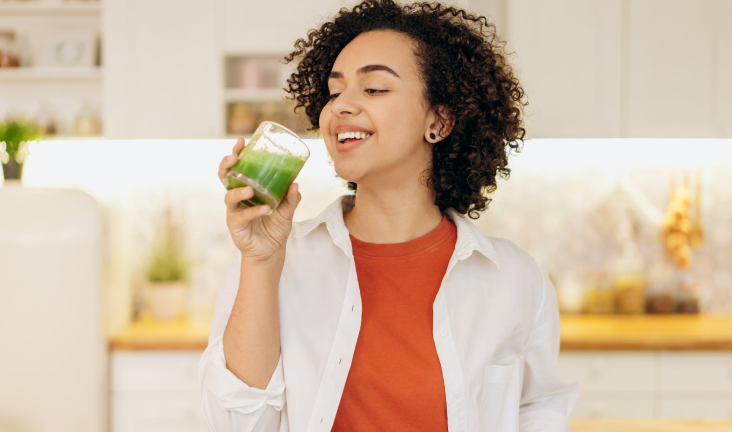 Personalize Your Clean 7 Program: Find Your Dosha
Within every single one of us the 5 fundamental elements are combined, creating a unique blueprint for health and fullfilment known a Dosha. For this particular program, it's ideal to know yours. Take our quiz and find out!
The 3 Cleansing Pillars
Intermittent Fasting (IF)
The principle of specific times of fasting and eating. Clean 7 maximizes these principles to allow more digestive space using IF at varying intervals throughout the 7-day cleanse period.
Ayurveda
The ancient holistic healing science focusing on all areas of health. It uses herbs, diet, lifestyle, digestion, detoxification, and the mind.
Functional Medicine
The practice that determines why illness happens, utilizing alternative methods and science to get to the root cause of issues.
What about food on Clean 7?
Clean 7 follows the Cleanse Diet, which is built around a wide variety of fruits, vegetables, healthy grains, and proteins that will leave you satisfied and energized. You can further personalize your program by following our guidelines on foods to enjoy and avoid according to your Ayurvedic dosha.
When we talk about an elimination diet, we think of deprivation. Instead, the Cleanse Diet focuses on a wide range of delicious, colorful, and nutrient-dense foods, while avoiding those that cause inflammation or sensitivities, mostly gluten, dairy, sugar and processed foods, coffee, and alcohol. No matter what your dietary needs or preferences may be, there's something for everyone on our cleanse plan.
See what to eat on Clean 7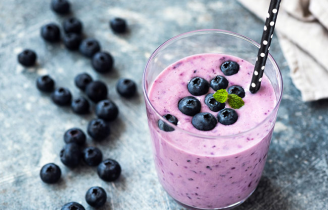 Get meal inspiration for the Clean 7 program
From smoothies, meals, desserts and snacks!
Browse Recipes
Some benefits of Clean 7
Increased Energy Levels
Our signature shake mix will help you wake up a lot more energized and clear-minded. You'll feel this way throughout the entire day!
Improved Digestion
From issues like bloating, gas, constipation or IBS, Clean 7 will change both your relationship with food and your digestion of it.
Anti-Inflammatory
Pairing anti-inflammatory herbs like turmeric and moringa with a guided diet will prevent chronic illnesses rooted in inflammation.
Improved Joint Health
Increasing joint health and reducing stiffness is key to feeling young and energized as the years pass.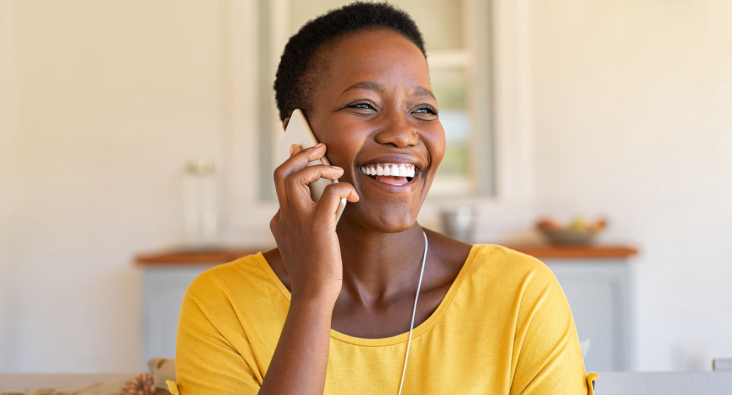 Health Coaching
A wellness coaching session is a 20-minute phone call with a Clean-Certified Health and Wellness Coach, who will help you along with your health journey.
Book a free session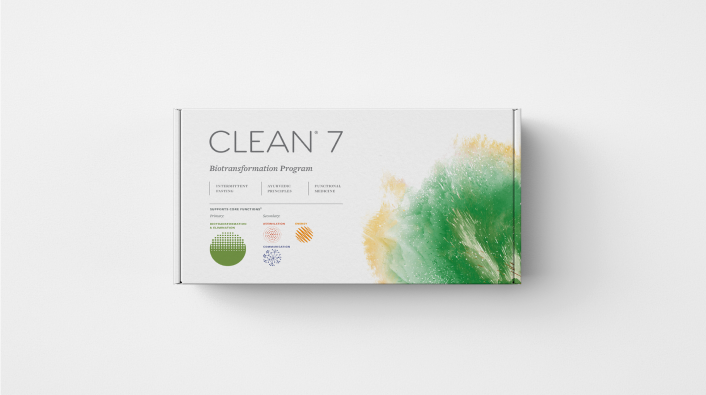 The results are worth it!
Blending the principles of Ayurveda, an ancient holistic healing science, Intermittent Fasting, a fasting and eating pattern, and Functional Medicine, Clean 7 is able to reset in just one week.
Buy now

Brought to you by Dr. Alejandro Junger
Cardiologist, founder of the Clean Program, and New York Times best-selling author.
After studying cardiology in Uruguay and New York, Dr. Junger's quest for holistic healing led him to further his training in India. Fusing the wisdom of Eastern and Western approaches, he pioneered the transformative Clean Program - a harmonious blend of medical traditions aimed at revitalizing health and well-being.
Learn More
FAQ
The Cleanse is great for many different types of individuals, lifestyles, and diets. It is specially formulated only for those who are over 18 years old, and is not suitable for those who are pregnant or nursing. If you are currently on prescription medication, or working with a health condition, we recommend reading our Medical Conditions page and consulting with your doctor before getting started.
What flavor are the shakes?
Clean 7 is available in one signature flavor at this time. Each shake packet features a combination of herbal supplements, highlighting the Ayurvedic adaptogens featured.
Is Clean 7 the same as the previous 7-Day program?
While Clean 7 maintains similar elements and duration to our previous 7-Day Program, it introduces a completely new program featuring new protocol, supplements, and ingredients.
What's the difference between Clean 7 and the 21-Day Program?
Both programs are built upon a doctor-designed protocol, as well as shakes and supplements, to tap into and enhance the body's natural ability to heal. Clean 7 introduces principals from Ayurveda and extends the intermittent fasting windows used in the 21-Day Program, offering results for those with a shorter time frame.
Can I do both Clean 7 and the 21-Day Program back-to-back? Which order is recommended?
Following one protocol with the other will enhance and deepen results. There is no preferred order, feel free to begin with whichever you choose!
When should I call a Health Coach?
Our Health Coaches can help you stay on track during your 7 Day Cleanse, answer any questions you may have, and help you develop a post-program plan. You can book your one-on-one phone appointment before, during, or after your program. We also offer support by phone, email, and chat so no matter what your routine is, you can get an answer to your question quickly. You can book a complementary appointment here.
Does the kit require refrigeration?
No, the kit is shelf-stable and does not require refrigeration.