Our Beginnings
When our founder, cardiologist Dr. Alejandro Junger, was a young adult undergoing his medical training, he went through what too many people often experience: multiple, seemingly unrelated yet compounding, health issues. He soon found himself in a chaotic state of being over-medicated, unimproved, and totally out of balance with the natural rhythms of his own body.
With an intuition that an undetermined cause lay at the root, he set out on a journey to find a better solution to his myriad of ailments. Eager to find an answer, he cast aside typical boundaries between Eastern versus Western medicine and ancient wisdom versus modern science.
What he learned not only allowed him to regain his health, it promoted a greater sense of vitality than he ever felt before. It was such an illuminating and transformative experience that it inspired him to share what he learned with others and to help establish what has become the clean movement.
Dr. Alejandro Junger, CLEAN Founder
---
Our Mission: To help create achievable long-lasting health using ancient and modern wellness tools.
---
What Clean is Today
What started as a personal discovery has become a wellness game-changer for countless people yearning for the right tools and methods to dramatically improve their health.
Clean launched in 2009, alongside Dr. Junger's book of the same name. The book quickly became a New York Times Best-Seller, and with its world-wide popularity, has been translated into 26 languages.
As the company that helped pioneer what is now a ubiquitous idea in the world of wellness ("clean eating", "clean living", "clean beauty", etc), we are proud of our legacy.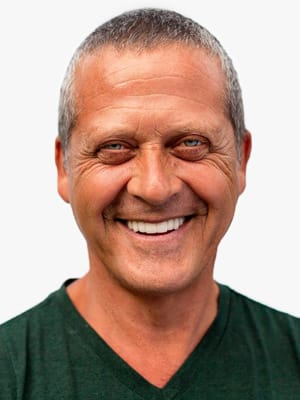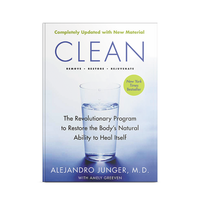 About Dr. Junger
Dr. Alejandro Junger, MD, is a cardiologist, founder of the Clean Program, and a New York Times best-selling author. He graduated from medical school in his home country of Uruguay. He then moved to New York City for his postgraduate training in internal medicine at New York University and fellowship at Lenox Hill Hospital.
The drastic change in lifestyle and diet resulting from his move to New York City soon showed up as irritable bowel syndrome and depression. Becoming a patient of the system he was practicing was such a shock that it started his journey in search of an alternative solution to his health problems.
His findings are the subject matter of his New York Times best-selling books, "Clean," "Clean Gut" and "Clean Eats," all of which are a manual for readers to learn how to turn on and work with their own detoxification systems to restore and maintain optimal health.
After his medical training, Dr. Junger studied Eastern medicine in India. He has been called the father of detox, and his Clean Program is followed by people worldwide, including dignitaries, A-list celebrities, and media personalities. He is frequently interviewed in the press for his detox expertise and has been featured on major national shows including, "Dr. Oz," "Martha Stewart," and ABC News.
Our Beliefs
Health is more than the absence of sickness, it's the optimal function of the body's interconnected systems.

---

Food plays an essential and nuanced role in overall wellness.

---

Nature is profoundly intelligent.

---

Modern life bombards us with toxins.

---

Humans are part of a larger ecosystem in the world with which our wellbeing is intimately linked.